Even if you're fully vaccinated against COVID-19, wearing a high-filtration mask provides better protection against the more aggressive and highly transmissible Omicron and Delta variants.

Which type of mask protects best against COVID-19?
Until recently, many of us relied on our abundant stash of fabric masks as a layer of protection against the transmission of COVID-19. But soaring cases of the highly contagious Omicron variant—even among those who are fully vaccinated—have prompted health and medical experts to rethink the effectiveness of reusable cloth masks. That's left the rest of us asking, "What mask should I wear to stay safe?"
Earlier this month, the Centers for Disease Control and Protection updated its mask and respirator guidelines to say higher-quality masks, such as N95s, KN95s and KF94s, provide the best protection against COVID-19.
If you haven't already done so, it's probably time to set aside your cloth masks and opt for something more effective.

How does wearing a mask prevent the spread of COVID-19?
Along with vaccines, proper handwashing and social distancing, wearing a recommended or approved mask over your mouth and nose is one of the best ways to protect yourself and others from COVID-19.
If you're healthy, a properly fitted mask will help keep respiratory droplets from someone who is sick from landing in your nose and mouth.
If you're sick or a carrier of COVID-19 and asymptomatic, wearing a face mask will help prevent the spread of infection to others.
Even if you're fully vaccinated against COVID-19, wearing a high-filtration mask provides better protection against more aggressive, highly transmissible variants of the virus. The CDC reported in mid-January that Omicron was the dominant variant in the U.S., responsible for more than 98 percent of COVID infections in the country. Remaining infections were due to the Delta variant.
Learn more about the CDC's guide to masks.

What are the differences between high-filtration masks?
The family of high-filtration face masks include N95s, KN95s and KF94s. All these respirators are made from a material that uses static electricity to trap incoming virus particles. And all are highly effective at keeping harmful particles in the air from entering your nose and mouth.

Here is a quick guide to what high-filtration masks are available and which one is right for you.
N95 masks
These respirators are approved by the U.S. National Institute of Occupational Safety and Health (NIOSH) and considered the top tier in mask effectiveness.
Filter at least 95 percent of airborne particles.
Most attach with a headband and are designed to fit very close to the face.
Non-surgical N95s can be used by the general public. Surgical N95s should still be prioritized for health care personnel.
The CDC provides a list of NIOSH-approved N95 masks.
KN95 masks
These high-filtration masks are similar to N95s but are designed and manufactured in China and meet specific standards set by the country.
These are the most commonly available respirators designed and tested to meet international standards.
Masks have ear loops and an adjustable nose bridge.
Available in smaller sizes than N95s and may provide a more comfortable fit.
Buyer beware: It's estimated that 60 percent of the supply of KN95s in the U.S. are counterfeit and don't meet NIOSH requirements. Learn more about how to spot a fake.
KF94 masks
KF94 masks are manufactured in Korea and meet Korean standards. (The "KF" stands for Korean Filter.)
Filters 94 percent of aerosol particles.
Folds flat and has side flaps that contour to the face.
Like KN95 masks, they have ear loops and an adjustable nose bridge.
Heavily regulated in Korea, lowering the risk of counterfeits.

Can I re-use my N95 or other high-filtration masks?
The short answer is yes. While the masks are most protective when worn once, health officials agree single usage is not the most practical approach. The CDC recommends you wear your N95, KN95 and KF94 masks no more than five times.
The five-use recommendation isn't a hard and fast rule, however. Dispose of your mask if it:
Wet.
Soiled on the exterior.
Visibly dirty on the inside.
Shows signs of wear or tear.
Has loosened on your face and no longer provides a snug fit.
Has been worn in a particularly high-risk environment, such as a hospital, retirement home or high-traffic indoor space.
Experts recommend you switch your mask every day and give your used respirator a sanitation break between uses. Viruses that may have landed on your face mask will die off over a matter of hours or days. Hang used masks in a cool, dry place or place in a brown paper page for 24 to 48 hours.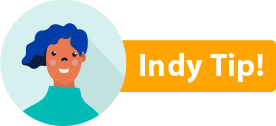 Provide each person in your household a designated pack of high-filtration masks that are rotated each time they are worn.

Can I wash and reuse a high-filtration mask?
Because N95, KN95 and KF94 masks have a special static charge that traps viruses, they should never be washed.

Which high-filtration mask is best for my child?
While older children and teens may be able to wear small-sized N95s, the masks are not regulated for children 12 and under. If you purchased a child-size N95 for your kiddo, it's probably not the real thing.
When shopping for a mask for your child, it's best to opt for K95s and KF94s. And much like searching the most comfortable socks for your little one, you may need to try a few models to find one that is comfortable, fits well and is easy for them to put on.
If you have difficulty fitting a mask to your child's face, a simple strap adjustment may do the trick. Check out this CDC video on how to knot and tuck your mask to improve its fit.

Can I still wear cloth masks?
The CDC still recommends you wear the most protective mask you can find that fits well and you will wear consistently. However, single-layer cloth masks, gators and bandanas provide the least amount of protection, especially against the more easily-transmissible Omicron variant. A recent study found that fabric masks are at least 50 percent effective at filtering virus particles, while N95 masks are about 99 percent effective.
If you do not have access to K95, KN95 or KF94 masks, you should double-mask with fitted three-ply disposable masks or wear a surgical mask under your cloth mask. Just make sure you have multiple layers and well-fitting masks.

Need a COVID test? Visit Indigo Urgent Care
If you have any symptoms of COVID-19 or need a clearance test, schedule an appointment online at your nearby Indigo Urgent Care. Our friendly providers will get you evaluated, tested and on your way with a treatment plan and same-day results.
Learn more about Indigo's fast, reliable COVID-19 testing. Or ask our virtual assistant Indy. She's available 24/7.