Frequently Asked Questions
Hours and availability vary by location. Ask your Indigo concierge or provider for details
Yes, Indigo Urgent Care locations offer COVID-19 testing. Please view our COVID-19 Testing and Services page for the most up-to-date information.
Indigo offers refreshingly friendly care for various health needs. Schedule a same-day visit or walk-in to any Indigo Urgent Care for minor injuries and illnesses that need care right away. Digital X-ray and onsite lab testing is available at all of our locations.
Sometimes medical problems require additional services, treatments or monitoring not offered in our Indigo Urgent Cares, in which case, we may need to refer you to a local emergency room.
If your medical condition is serious or life-threatening, you should call 911 or have someone take you to the nearest Emergency Department immediately.
As part of MultiCare Health System, Indigo Urgent Care participates in most health insurance plans. See the full list. Since plan coverage is frequently updated and coverage for specific services varies with insurance plans, it is always best to check with your insurance company for current information about your plan and coverage before seeking any kind of medical care.
If you don't have insurance, Indigo charges a flat fee of $250. This fee will cover:
An exam evaluation with a medical provider
In-clinic immediate lab testing for strep throat, flu tests, UTI, pregnancy (immediate result tests only). Does not include tests sent out to a laboratory.
X-rays
Medication given during the visit
Your provider may also suggest additional lab testing or other treatments that are not covered under the flat fee above. In these cases, the provider will discuss the reason for the additional testing and ask your approval for additional charges before proceeding.
Indigo offers digital x-ray. This is still one of the most common imaging tools and is used to confirm or rule out minor injuries or illnesses, including fractures and pneumonia.
We offer a number of on-site lab tests, including strep, covid UTI, influenza and TB tests. Labs for primary care visits may include a lipid panel or thyroid function testing, as needed. We can also send out more complex tests to other labs.
Yes! Prescription delivery is available after your visit for a $10 flat fee. Hours and availability vary and are limited by location. Ask your Indigo concierge or provider for details.
Everyone is welcome at Indigo! All ages can be treated at any Indigo Urgent Care location. We are happy to get you and your family taken care of. If needed, visit records or lab results can be seamlessly shared with your current provider.
Yes. All MultiCare Indigo Urgent Care locations allow you to schedule same-day or next-day appointments online. You can choose any time and location that is most convenient for you. Find a location near you.
Can't make it in-person? You can even schedule a video visit and see an Indigo provider from your phone or computer.
Like many urgent care clinics, we do not offer ultrasound at any of our Indigo Urgent Care clinics. We offer digital x-ray.
If it's determined your injury or condition may benefit from an ultrasound, we refer you to local services.
8 am to 8 pm, 7 days a week, including holidays.
Of course! Indigo Online Care offers urgent care or primary care visits from the convenience of your phone or computer. Learn more.
If you think you or someone else could suffer significant harm or die without prompt attention, seek emergency care — or call 911 immediately.
Emergency care is the right choice for treating conditions such as:
Chest pain
Coughing or vomiting blood
Deep cuts or bleeding that won't stop
Difficulty breathing or shortness of breath
Numbness in the face, arm, or leg
Seizures
Severe abdominal pain
Severe burns
Sudden blurred vision
Sudden, severe headache
Sudden dizziness, weakness, or loss of coordination or balance
See all MultiCare Emergency Departments
If someone becomes ill or is injured and their condition does not pose an immediate, serious threat to their health or life, urgent care is usually the right choice. You should go to Indigo Urgent Care for:
Allergies
Cold or flu symptoms
Earaches
Fevers
Foreign object in eye or nose
Headaches
Minor allergic reaction
Minor burns or bruises
Minor fracture
Rash or poison ivy
School and sports physicals
Scrapes or minor cuts
Skin conditions
Sore throat
Sprains
Urinary tract infection
Indigo Urgent Care is part of the MultiCare family, which is comprised of eight hospitals, including Allenmore Hospital, Auburn Medical Center, Capital Medical Center, Covington Medical Center, Deaconess Hospital, Good Samaritan Hospital, Mary Bridge Children's Hospital & Health Network, Tacoma General Hospital, Valley Hospital, plus numerous outpatient specialty centers, and primary and urgent care clinics.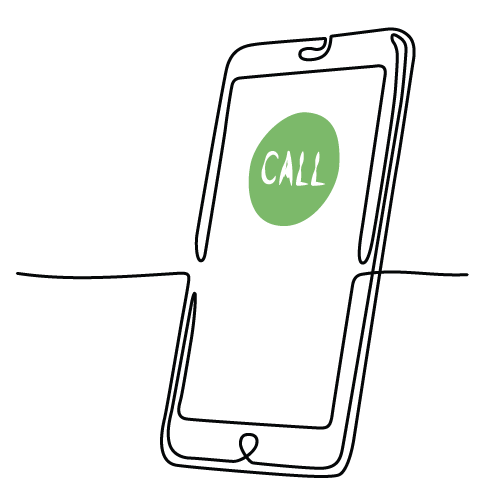 If you're having an emergency, call 911
If your medical condition is serious or life-threatening, you should call 911 or have someone take you to the nearest Emergency Department immediately.

For a mental health/psychiatric crisis, please call 1-800-576-7764 or use one of the following crisis lines.